For years we have had a very close relationship with the protestant military service.
Last year the bishop Dr. Bernhard Felmberg, visited us.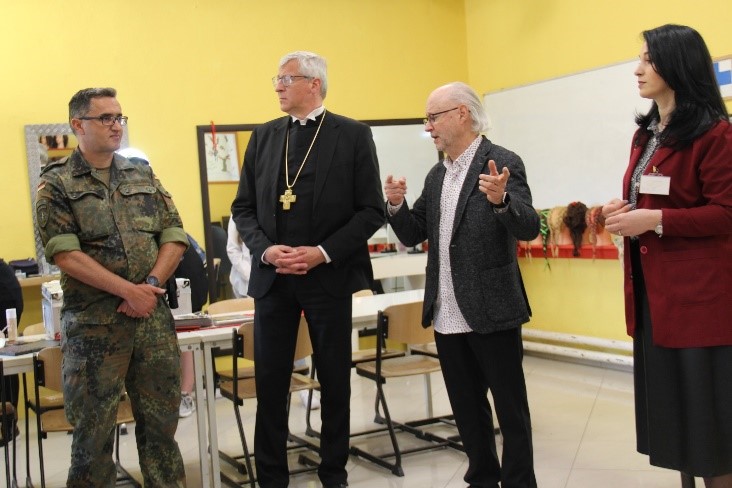 They support our Youth Center with more than 30.000,00 € every year.
In March we had all protestant military pastors from KFOR (Kosovo Force) as guests in Diakonie.
The pastor from Latvia was part of above mention meeting, he was a pastor in Afghanistan and learned to
prepare traditional food.
On 24 May he came and prepared on a wood stove a very tasty Pilaf (rice) with goat meat from our
farm.
All my colleagues came to it. It was really delicious.